Futsal
Futsal is the indoor version of association football (soccer) that is
officially sanctioned by football's international governing body,
the F d ration Internationale de Football Association (FIFA), as well as
the Asociacion Mundial de Futsal (AMF). Its name is derived from the
Portuguese phrase futebol de sal o, meaning football (soccer)
for (playing in) a large room.
Taken from
en.wikipedia.org/wiki/Futsal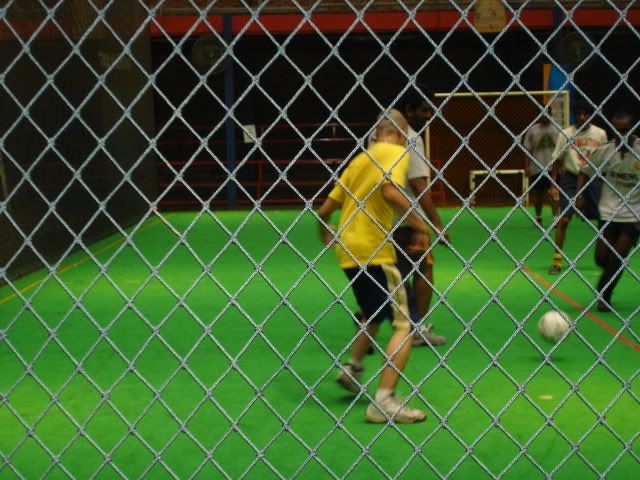 To be honest, this is a game that I play that I do not know the rules. I just play as if I'm playing soccer. I never aksk about the ruling. Yes, there's like "
don't cross that blue line
" and some other lines. Just follow, run how you wanna run, defend the goal if you feel you want to be the
defender of the day
.
I didn't feel like playing much that day, just wanted my presence to be felt. You know how I make an entrence right?